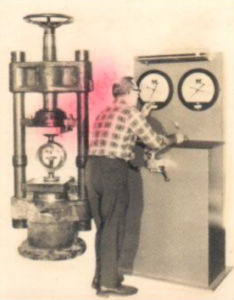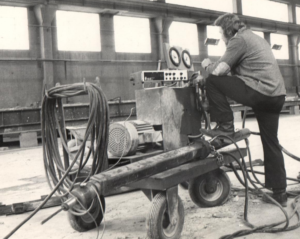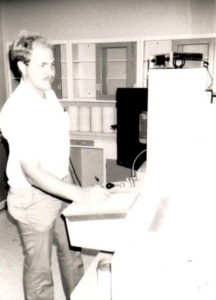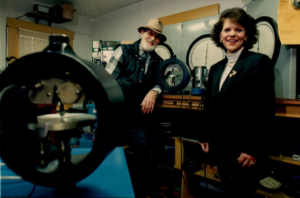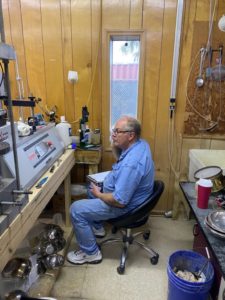 In the late 1960s, Calibration Services began as R.H. Forney Calibration Services, located in New Castle, PA. During these early years, the Company's main thrust was the calibration and servicing of Forney Testing Equipment. By 1974, William (Bill) W. Stump, Jr. joined the Company, becoming partners with Russell Forney, Jr., the owner at that time.
As the Company continued to flourish, its name was changed in 1981 to what it's known as today, Calibration Services, Incorporated (CSI). By then, Bill had been working as a part-time technician for the Company since 1977, transitioning to a full-time calibration technician in 1982. At this time, CSI purchased its first load call system, utilizing new innovations to calibrate physical strength testing machines. This was a significant advancement for the calibration industry, and just as it still is today, CSI was on the leading edge of technology.
In 1983, William W. Stump Jr. and his wife Martha Stump purchased the shares of Russell H. Forney Jr. and took over the business. With the increasing customer demand, the Company soon outgrew its operations in New Castle and relocated to Edinburg, PA, in November 1984. At this new location, an in-house laboratory was added, complete with precision pressure standards, permitting technicians to calibrate equipment and repair instrumentation at the facility. To expand services and have more room for the growing organization, in 1992, CSI relocated to its current location in Emlenton, PA.
After working alongside his father for nearly 20 years, Bill and his wife Jameen purchased the Company. Since then, CSI has significantly increased its scope of calibration, encountered new markets, and has grown its servicing areas to over 14 states, the Caribbean (U.S. Territories), and other locations. CSI obtained ISO 17025/90023 accreditation for calibration in March 2002.
CSI is a proud locally-owned and family-operated business, employing a team of highly-trained technicians and an office staff who is 100% dedicated to being your Partner in Precision.
Quality at Calibration Services, Inc.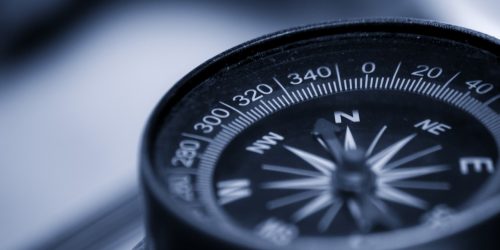 Our Mission
Our mission is to be Your Partner in Precision and continuously provide quality, honesty, dedication, and precision in every service or measurement, using only the highest standards and most precise instrumentation. Our Staff is dedicated to providing quality calibration and service to each of our clients on a one-on-one basis, as well as exceptional customer service, with accurate and timely reports and certifications.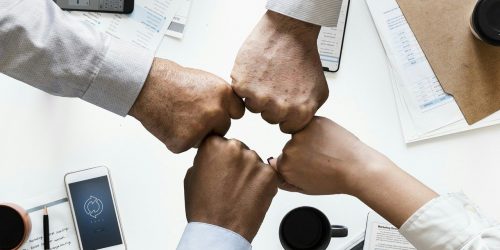 Our Core Values
Our company is built on a foundation of values and beliefs that allow us to provide the best Calibration and Services to all clients in a personal and professional manner.

- Quality
- Honesty
- Dedication
- Precision
Our Accreditation
Calibration Services Inc. is accredited to ISO/IEC 17025:2017 and ANSI/NCSL Z540-1-1994 (ANAB Certificate L1174-1).
Our Staff of professionals are highly trained in calibration and repair of physical testing instruments of many different manufacturers. We are independent service representatives of many major manufacturers of testing equipment. While many of our calibrations are performed on-site with our well-stocked service fleet, we also maintain highly trained in-house professionals to meet the needs of our global clientele. Our Staff has received extensive on-site training and manufacturers training to meet the needs of our clients. Our firm's principles are actively involved in the ASTM committee to maintain close adherence to specifications specific to our scope of accreditation. Our personnel provide quick, precise, and comprehensive service to our clients; total client satisfaction is our goal. Our current service area covers over 14 states and multiple offshore sites. We offer both on-site and in-house capabilities in calibration, repair, and upgrade of physical testing equipment. Our client base ranges in private and public sectors and covers a broad base of industrial and research environments.
CSI is located in a facility consisting of 8,000 sq ft. Our fleet of on-site, temperature-controlled vehicles service our on-site clients. Each unit is stocked to handle a multitude of calibration requirements efficiently and quickly. Our on-site laboratory provides precision calibration and repair facilities for testing equipment.
Let us be your partner in precision
Feel the value of having a team 100% dedicated to your company's needs.